Electrical design includes three parts: electrical drawing design, PLC(programmable logic controller)control system design and HMI(man-machine interface) system design.
The electrical drawing design uses professional EPLAN software to design the electrical schematic diagram, pipeline diagram, order diagram and construction drawing. The EPLAN software has the characteristics of intelligence, standardization, fast rhythm and low error. In addition, some products also use Solidworks and other three-dimensional software to complete three-dimensional wiring design of the electrical drawing.
PLC control system design, including siemens, ABB, Schneider and other mainstream brands, using the corresponding STEP7, ControlNet and other professional software configuration and programming.
HMI system design, mainly using WINCC and other powerful configuration software for picture making and programming.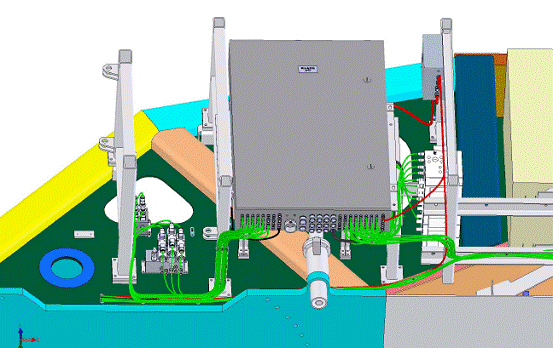 3D electrical wiring diagram